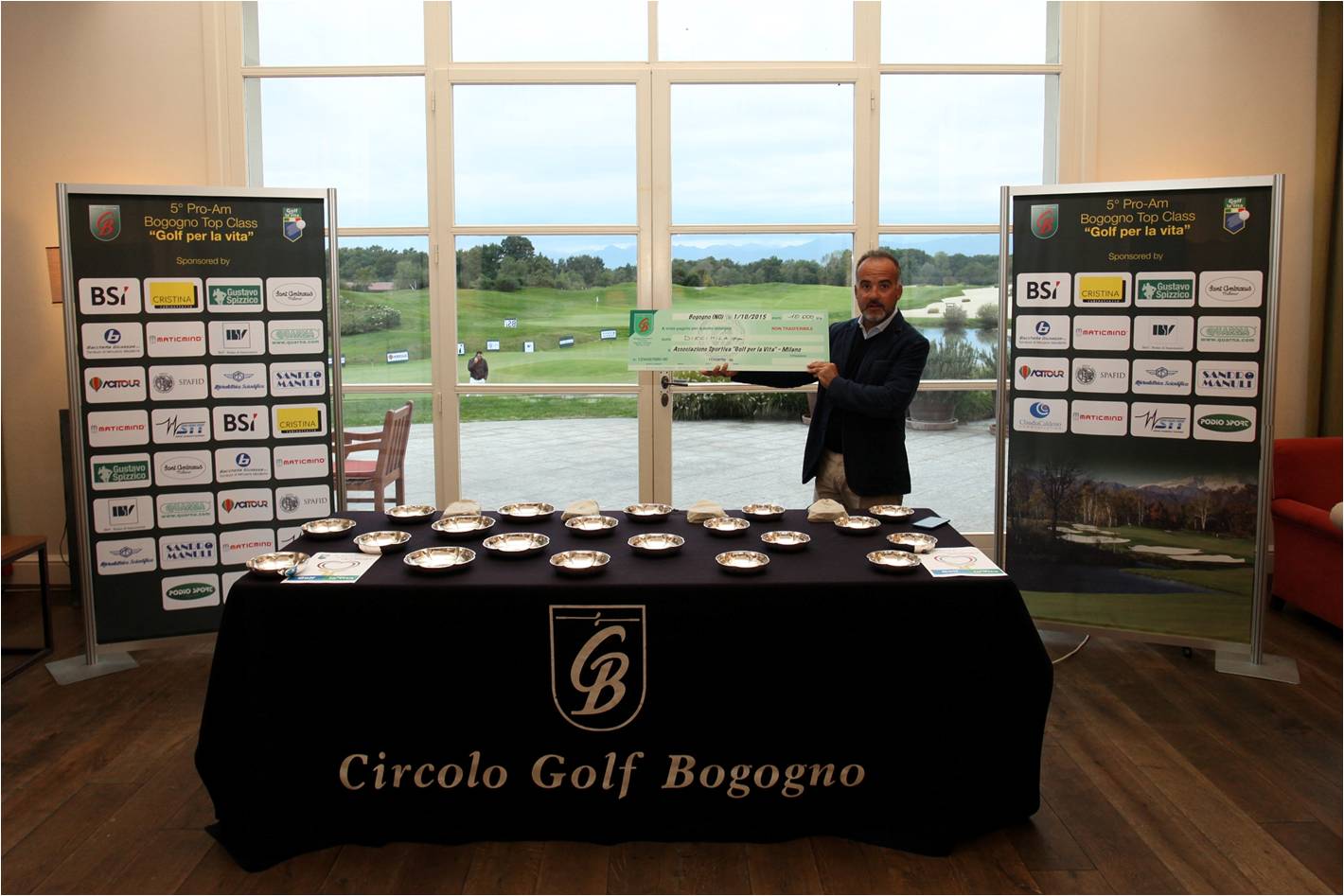 29 Jul

6th PRO-AM "BOGOGNO TOP CLASS" – October 25, 2016

We are getting close to the sixth edition of the Bogogno TOP CLASS 2016 Pro-Am that will take place on October 25 on the wonderful paths of the Bogogno Golf Resort.

A special tournament, with the best golf pros, where the combination of competition and solidarity creates a unique atmosphere every year: joyful, fun and enthralling.

This year, the charity event is dedicated to "Golf per la Vita" Association that aims through "golf therapy", psychomotor rehabilitation of boys and girls with intellectual, physical, relational and sensorial disabilities.

Thanks in advance to those who decide to support this initiative by participating or becoming Partner of the event.