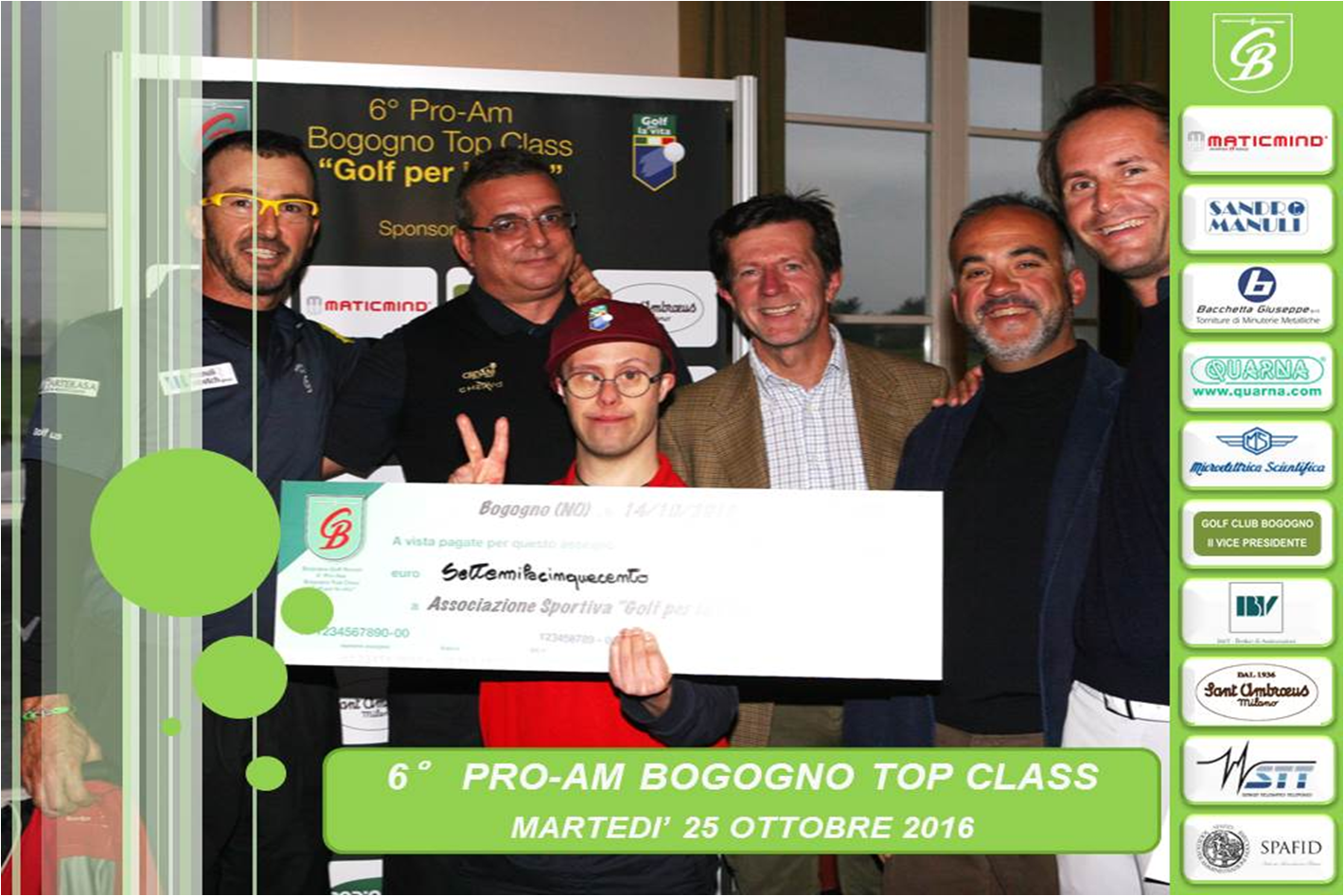 15 Nov

2016 BOGOGNO TOP CLASS CHARITY PRO AM

Bogogno Top Class. Despite bad weather conditions, the 6th Pro-Am Bogogno Top Class confirmed the success of its past editions. A special competition combining contest and heartfelt solidarity established a very special atmosphere: Joyful, enjoyable and overwhelming.

As many as 23 teams participated with double incentive of a game challenge and offering a helping hand to those in need.

Once again, this year, we played for "Golf per la Vita", an association that, with golf therapy aids the neuro-physical rehabilitation of children affected with various handicaps.

Our special thanks to the sponsors, partners, members and guests, as well as our Pros that made this year's event a success.

During the festive awards ceremony, a money prize of 7,500 euros was awarded by Gustavo Spizzico of the Bogogno Golf Resort to Pierluigi Locatelli the true creative spirit of the assoc. along with Stefano Formaini, representing the athletes of "Golf for Life".